Nursing Home & Elder Abuse
Nursing Home & Elder Abuse
Nursing Home & Elder Abuse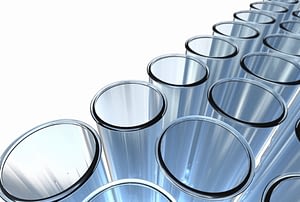 NURSING HOME & ELDER ABUSE
Approximately 15% of the U.S. population ( >40 million people) is over 65 years of age, and nearly 1.5 million of them live in nursing homes while another 10 million require some level of daily assistance. This has created a burgeoning industry of skilled nursing facilities (SNF), Congregant Living Health Facilities (CLHF), Continuing Care Retirement Communities (CCRC), assisted living environments, residential care homes (group homes), and home care services. While all of these are capable of providing outstanding care, nearly 20% of elderly adults have been victims of physical injuries, neglect, emotional abuse, financial swindling, sexual assaults, and other types of abuse while in an assisted setting.
Physical injury is the most common type of abuse, and may appear as unexplained contusions, lacerations, and fractures that often go unreported. Emotional abuse often takes the form of threatening actions, yelling, isolation, and aggression. Neglect is typically manifest by repeated falls, poor hygiene, malnutrition, bedsores (pressure ulcers), frequent infections, and soft tissue injuries. Any or all of these abuses can cause significant harm, deterioration, or death.
Medical negligence lawsuits against skilled nursing facilities and their providers have escalated at a breathtaking pace, and the majority of cases include claims of elder abuse and neglect. Elder abuse is an independent tort that carries civil and criminal repercussions, and differs from medical negligence in that the awards are not subject to medical malpractice caps. Common claims of elder abuse include:
Falls

Fractures

Recurrent infections

Head trauma

Bedsores (pressure ulcers): Stage 1, 2, 3, and 4

Contusions, hematomas, bruises

Malnutrition

Urinary tract infections

Poor hygiene
Litigation involving any element of nursing home and elder abuse typically requires multiple experts including Nurses, Patient Care Technicians, physicians (Geriatrics, Internal Medicine), and Skilled Nursing Facility Administrators. Depending on the type of alleged neglect, additional specialists in Infectious Disease, Orthopedic Surgery, Plastic Surgery, and other fields may be required for issues of causation and harm. Elite Medical Experts has extensive expertise dealing with all aspects of nursing home neglect and elder abuse. To secure hand-selected experts ready to shed light on complex issues, please contact Elite Medical Experts and speak with a physician or nurse on our Case Strategy Team.
A Case Strategist will respond right away:
PLEASE CLICK ON ANY OF THE FOLLOWING NURSING HOME & ELDER ABUSE SPECIALTIES TO LEARN MORE:​​​