Geriatric Psychiatry Expert Witness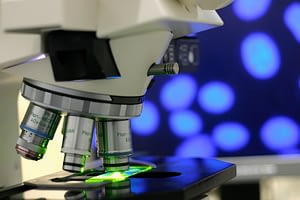 A Geriatric Psychiatry expert witness is a Psychiatrist who testifies about physical and psychological issues affecting mental health in elderly patients.  Geriatric Psychiatry, also known as Geropsychiatry, is a subspecialty of Psychiatry focusing on the diagnosis, treatment, and prevention of mental health disorders in older adults. Such disorders commonly include dementia, depression, anxiety, bipolar disorder, suicidality, and late-life addiction. Geriatric Psychiatrists often deal with complex medical issues that manifest in psychiatric illness such as Parkinson's Disease, Alzheimer's Disease, vascular disease, and Lewy Body dementia. Geropsychiatrists complete four years of medical school followed by four years of Psychiatry residency and one year of Geriatric Psychiatry fellowship. Geriatric Psychiatrists who attain the highest level of accreditation may become Board Certified by the American Board of Psychiatry and Neurology with a subspecialty certificate in Geriatric Psychiatry. Geriatric Psychiatrists work in a variety of settings including private practices, skilled nursing facilities, adult care centers, and hospitals where they offer treatment via counseling, psychotherapy, hospitalization, and psychiatric medications.
As the U.S. population ages, forensic mental health issues have become more common and a Geriatric Psychiatry expert witness may perform forensic work by assisting courts in determining cognitive ability, mental capacity for decision making, and competency to give informed consent. To make these weighty determinations, Geriatric Psychiatrists (and Geriatric Forensic Psychiatrists) must consider underlying medical conditions, psychiatric issues, neurological diseases such as dementia, cognitive and sensory impairment, medications (polypharmacy), and neuropsychological testing. Such determinations come into play when evaluating a person's mental capacity for end-of-life decisions, wills, codicils, guardianship, power of attorney, and other late-life situations. Medical negligence claims against Geriatric Psychiatrists are infrequent, but may stem from complications of treatment (e.g. tardive dyskinesia), failure to stabilize depressive symptoms, and inappropriate determinations regarding mental capacity.
Geriatric Psychiatry Case Matter
From the treatment of common Geriatric Psychiatry issues to the most complex forensic Geriatric Psychiatry dilemmas, Elite Medical Experts with hand select a leading Geriatric Psychiatry expert witness all aspects of Geropsychiatric litigation and consultation, including:
Delirium
Dementia: Alzheimer's Disease, Lewy body dementia, Parkinson's Disease
Delusional behavior
Late-life addiction disorders and alcoholism
Schizophrenia
Psychosis
Depression
Bipolar disorder
Mania
Anxiety and Panic Disorder
Tardive Dyskinesia
Posttraumatic Stress Disorder (PTSD)
Suicidality and self-harm, and self-mutilation
Competency, mental capacity, wills, trusts, codicils, power of attorney, guardianship
Neuropsychiatry
Neuropsychological testing (e.g. Folstein Mini-Mental State Examination, or "MMSE")
Given the complexity of specialized issues involved in Geriatric Psychiatry, an experienced Board-Certified Geropsychiatry expert witness from a top university medical center is an absolute requirement.  To secure a hand-selected Geropsychiatry expert witness who is ready to work with you, please contact Elite Medical Experts and speak with a physician or nurse on Elite's experienced Case Strategy Team today.
A Case Strategist will respond right away: