Certified Nursing Assistant (CNA)
Certified Nursing Assistant (CNA)
Certified Nursing Assistant (CNA) Expert Witness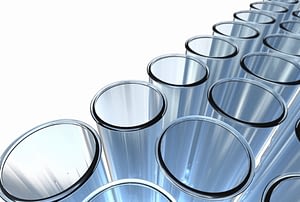 A
Certified Nursing Assistant (CNA) expert witness
testifies on helping nurses with vital signs, patient lifting, dressing changes, and patient supervision.
Certified Nursing Assistants
are in a class of paraprofessionals called
Unlicensed Assistive Personnel
(UAP), though CNAs are certified through the state in which they are employed. Not all states' requirements are the same, but in general, a CNA must pass an accredited CNA training course and respective State Board of Nursing CNA written and practical exams. CNAs are employed in various roles throughout the healthcare continuum, including nursing homes/assisted living facilities, Long-Term Acute Care facilities (LTAC), Skilled Nursing Facilities (SNF), hospitals, hospice facilities, private care homes, or on memory care/dementia units. They may take on various titles such as a Home Health Aide (HHA), Patient Care Technician (PCT), orderly, unit assistant, ward clerk, or unit secretary, although sometimes these titles are given to an employee who is not a CNA.CNAs are supervised by
Registered Nurses
, Licensed Practical Nurses, or other healthcare providers, and assist patients in performing Activities of Daily Living (ADL). They also provide basic nursing care such as bedding changes, vital sign measurement, and personal care activities.Malpractice claims against Certified Nursing Assistants are rare. More commonly, a Certified Nursing Assistant expert witness educates the trier of fact on issues of standard of care and scope of practice of a CNA. Elite Medical Experts is experienced in all aspects of CNA practice, including:
Recording vital signs (temperature, blood pressure, heart rate, respiratory rate, pulse oximetry)
Assisting with ambulation, lifting, moving, and turning to prevent pressure injuries (bed sores, decubitus ulcers)
Assisting with personal hygiene (bathing, dental hygiene, hair care)
Assisting with eating/feeding
Assisting with wound care/dressing changes
Assisting with supervision of patients/residents for safety (falls, entrapment, choking)
Given the nuanced issues involved in the CNA role, a top-tier CNA expert witness is an invaluable asset for challenging assignments. To secure a hand-selected Certified Nursing Assistant expert witness
who is ready to work with you, please
contact Elite Medical Experts and speak with a physician or nurse on Elite's experienced Case Strategy Team today
.
A Case Strategist will respond right away:
PLEASE CLICK ON ANY OF THE FOLLOWING MISCELLANEOUS SPECIALTIES TO LEARN MORE:​​​