Orthopedic Spine Surgery Expert Witness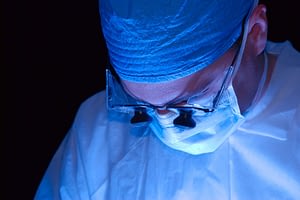 An Orthopedic Spine Surgery expert witness is an Orthopedic Spine Surgeon testifying on injuries and treatment of spine disease, malformation, and trauma.  Orthopedic (Orthopaedic") Spine Surgery is a focused specialty devoted to the surgical treatment of spine injury and disease. Although Neurosurgeons commonly perform spine surgery as well, to become an Orthopedic Spine Surgeon a physician must first complete a 5-year residency in Orthopedics followed by a 1-year fellowship in Spine Surgery. After completion of fellowship training, most adult Orthopedic Surgeons focus only on spine-related issues and generally step away from other routine Orthopedic Surgery procedures. Pediatric Orthopedic Spine Surgeons, however, may still treat a variety of pediatric orthopedic conditions such as congenital orthopedic malformations. In routine practice, Orthopedic Spine Surgeons treat problems of the cervical, thoracic, lumbar, and sacral spine such as neck and low back pain, disc herniation, spinal trauma (fractures), vertebral infections (vertebral osteomyelitis), and scoliosis. Given the critically sensitive anatomy of the spine, spinal cord, and nerve roots, many spine surgeons rely upon sophisticated real-time imaging and computerized surgical navigation techniques to perform minimally invasive spinal surgery. Such techniques have revolutionized patient outcomes with shorter healing times and fewer complications.
Orthopedic Spine Surgery expert witnesses serve a valuable role in complex litigation by analyzing standards of care and evaluating harm and causation. For Spine Surgery experts addressing standard of care, many states require "same specialty," meaning that only an Orthopedic Spine Surgeon can testify against, or on behalf of, another Orthopedic Spine Surgeon. In states that do not mandate matching specialties, Orthopedic and Neurological Spine Surgeons are generally interchangeable as long as the expert is fully experienced with the procedure in question. For issues of harm and causation, the specialties are generally interchangeable in all jurisdictions. In terms of harm and causation, a top-tier Spine Surgery expert witness is an invaluable asset for educating the trier of fact on the existence, etiology, relevance, permanency, treatment, and prognosis of various spinal problems. These questions are common in spine trauma cases where injuries are often alleged to result in long-term complications, disability, and massive economic damages. Overall negligence claims against Orthopedic Spine specialists are increasing in frequency, paralleling the increasing number of spine procedures that are performed on a yearly basis. Common claims include "wrong-level surgery," cauda equina syndrome, dural tear / dural leak, vascular injuries, unnecessary surgery, and new neurological deficits. Elite thrives on tough situations and has an extensive record of success in complex Orthopedic Spine Surgery litigation.
Orthopedic Spine Surgery Case Matter
From analyzing spine injury causation to evaluating complex Spine Surgery techniques, Elite Medical Experts will hand select an Orthopedic Spine Surgery expert witness experienced in any aspect of Orthopedic Spine Surgery litigation and consulting, including:
Spinal Trauma: Fractures of the cervical, thoracic, lumbar, and sacral spine
Spinal Cord Injury: Paraplegia, quadriplegia, paresis
Spine Infections: Epidural abscess, vertebral osteomyelitis
Spinal Stenosis
Spondylolisthesis
Postoperative complications such as epidural hematoma and infection
Cauda Equina Syndrome
Pediatric Orthopedic Spine Surgery
Minimally Invasive (Endoscopic) Spine Surgery
Laser Spine Surgery
Fixation devices, interbody grafts, disk replacement, pedicle screws, rods
Discectomy and Microdiscectomy
Laminectomy
Foraminotomy and Foraminectomy
Intradiscal Electrothermal Therapy (IDET)
Vertebroplasty and Kyphoplasty
Anterior Lumbar Interbody Fusion (ALIF)
Posterior Lumbar Interbody Fusion
Transforaminal Lumbar Interbody Fusion (TLIF)
Anterior Cervical Discectomy and Fusion (ACDF)
Given the complex issues involved in Orthopedic Spine Surgery, a top-tier Orthopedic Spine Surgery expert from a leading university is an invaluable asset for challenging assignments. To secure a hand-selected Orthopedic Spine Surgery expert witness who is ready to work with you, please call Elite Medical Experts and speak with a physician or nurse on Elite's experienced Case Strategy Team today.
A Case Strategist will respond right away:
PLEASE CLICK ON ANY OF THE FOLLOWING SURGICAL SPECIALTIES TO LEARN MORE:​