Neuropsychology Expert Witness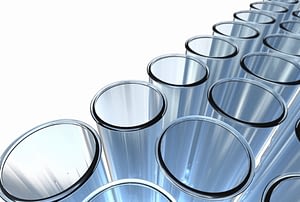 A Neuropsychology expert witness is a Neuropsychologist who testifies about psychological, behavioral, and cognitive disorders that affect the brain. Neuropsychology is a subspecialty of Psychology focusing upon the diagnosis and treatment of psychological disorders that are related to conditions that adversely affect the brain. In this capacity, Neuropsychologists diagnose and treat the psychological, behavioral, and cognitive effects of neurological disorders. They share some commonality with the fields of Neuropsychiatry and Neurology, though the latter are medical (M.D.) disciplines. In the clinical setting, Neuropsychologists evaluate people with various pathological processes or injuries that affect the brain or nervous system. Such conditions may adversely impact mood, thought, cognition, neurological function, and/or behavior. Consequently, Neuropsychologists are commonly asked to evaluate patients with stroke, neurodegenerative disorders (e.g. Parkinson's disease), dementia (e.g. Alzheimer's disease), and traumatic brain injuries. In addition to brain scans such as MR, CT, and PET, Neuropsychologists utilize a range of standardized neuropsychological tests to evaluate specific areas of neurocognition including memory, cognitive ability, problem-solving, emotions, personality, and intellectual functioning. The most common examples include Wechsler Memory Scale (WMS), Wechsler Adult Intelligence Scale (WAIS), Boston Naming Test, MMPI-2 (Minnesota Multiphasic Personality Inventory), Wisconsin Card Sorting Test, Trail Making Tests A and B, Dementia Rating Scale, Benton Visual Retention Test, and the Controlled Oral Word Association. Once testing is completed, Neuropsychologists work with other specialists to develop treatment plans that may include medication, counseling, rehabilitation, or surgery.
A Neuropsychology expert witness is required in a range of situations in medical litigation. Although relatively uncommon, malpractice allegations against Neuropsychologists may involve standard of care such as an improper diagnosis that subsequently subjected a patient to unnecessary treatment and/or employment restriction. More commonly, Neuropsychologists are called to perform neuropsychologic testing on plaintiffs who assert neurocognitive claims as part of litigation. This often requires an Independent Medical Evaluation (IME), at which time the Neuropsychologist performs neuropsychologic testing. Neuropsychologic IMEs are often required in the context of litigation involving traumatic brain injury or concussions from accidental or inflicted trauma.
Neuropsychology Case Matter

Elite Medical Experts is experienced in all aspects of Neuropsychology litigation and consultation, including:
Traumatic Brain Injury (TBI)
Forensic Neuropsychology
Clinical Neuropsychology
Posttraumatic Stress Disorder (PTSD)
Competency, mental capacity, and codicil issues
Dementia and Alzheimer's disease
Work fitness
Neuropsychologic testing
Memory disorders
Parkinson's disease
Multiple sclerosis
Learning disabilities
Neurodevelopmental disorders
Stroke
Epilepsy
Autism and Asperger's Disorder
Given the complexity of Neuropsychology, an experienced Neuropsychology expert witness is an invaluable asset for challenging assignments. To secure a hand-selected Neuropsychology expert witness who is ready to work with you, please contact Elite Medical Experts and speak with a physician or nurse on Elite's experienced Case Strategy Team today.
A Case Strategist will respond right away:
PLEASE CLICK ON ANY OF THE FOLLOWING MISCELLANEOUS SPECIALTIES TO LEARN MORE:​​​