Occupational Therapy Expert Witness
Occupational Therapy Expert Witness
Occupational Therapy Expert Witness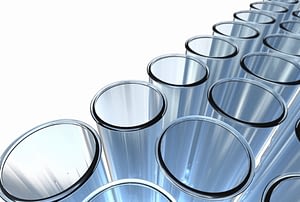 An Occupational Therapy expert witness
testifies on the use of activities to help ill or injured patients recover function in their daily life and work. 
Occupational Therapy, or OT,
 differs from Physical Therapy (PT) in that Occupational Therapists help patients improve their ability to perform day-to-day tasks, commonly known as activities of daily living or ADLs. While PTs help to restore function, OTs work on improving a patient's adaptation to work or home following injury or illness.  OT's work alongside physicians, physical therapists, psychologists, and other healthcare professionals.Most Occupational Therapists have a two-year master's degree (MOT), though some pursue advanced training and secure a doctorate (OTD) degree. OT specialists work in private offices, schools, hospitals, and rehabilitation centers.  Some occupational therapists consult in ergonomics and modifications to make buildings and homes more accessible. These latter tasks are accomplished by direct evaluation of homes, workplaces, and other environments where people interact.Occupational Therapists are rarely named as defendants, and their role in litigation is mainly to speak to issues of functionality at work or home following a period of rehabilitation.
Occupational Therapy Case Matter
Elite Medical Experts is experienced in every aspect of Physical and Occupational Therapy litigation and consultation, including:
Activities of Daily Living (ADL's)
Wheelchairs and assistive devices
Self-care routines
Functional improvement of disabilities
Low vision assistance
Hand therapy
Ergonomic assessment and modification
Given the scope of Occupational Therapy practices, a top-tier Occupational Therapy expert is an invaluable asset in complex issues. To secure a hand-selected Occupational Therapy expert witness who is ready to work with you, please contact Elite Medical Experts and speak with a physician or nurse on Elite's experienced Case Strategy Team today.
A Case Strategist will respond right away:
PLEASE CLICK ON ANY OF THE FOLLOWING MISCELLANEOUS SPECIALTIES TO LEARN MORE:​​​