Pediatric Cardiology Expert Witness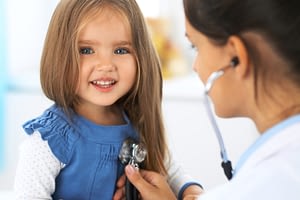 A Pediatric Cardiology expert witness is a Cardiologist who specializes in, and testifies about, heart disease and cardiac conditions in children.  Pediatric Cardiology is a subspecialty of Pediatric Medicine focusing on the diagnosis and treatment of children's cardiac problems. Pediatric Cardiologists complete four years of medical school followed by a three-year Pediatrics residency and a fellowship in Pediatric Cardiology. Often, an additional year of training is undertaken to further specialize in Pediatric Interventional Cardiology or Pediatric Electrophysiology. General Pediatric Cardiologists work in private practices and major medical centers treating congenital heart defects, heart muscle disorders, rhythm disturbances, hypertension, and other systemic disorders affecting the cardiovascular system. While routine health conditions are treated by general Pediatricians, and cardiovascular surgical problems are handled by Pediatric Surgeons, the Pediatric Cardiologist has a unique role in working with these other specialists to ensure cardiac conditions are being diagnosed and treated to the standard of care. Oftentimes, surgical problems are identified first by a Pediatric Cardiologist, then referred to a Pediatric Cardiac Surgeon.  A highly credentialed Pediatric Cardiology expert witness can opine on any of these areas.
Pediatric Cardiologists are often called as experts on causation, educating the trier of fact on the cause, extent, and prognosis of various cardiac conditions, or to opine on delays in diagnosis and treatment of congenital or acquired cardiac abnormalities that result in poor outcomes.
Pediatric Cardiology Case Matter
Elite Medical Experts covers the entire spectrum of Neonatology litigation and consultation, including:
Endocarditis
Congenital heart disease
Pulmonary hypertension
Turner syndrome
Marfan syndrome
Tetralogy of Fallot
Pulmonary atresia
Transposition of the great vessels
Persistent truncus arteriosis
Ebstein's Anomaly
Patent Ductus Arteriosus (PDA)
Sudden cardiac death
Arrhythmia (e.g. supraventricular tachycardia)
Patent ductus arteriosus
Given the complexity of Pediatric Cardiology, an experienced Board-Certified Pediatric Cardiology expert witness from a leading university is an invaluable resource for challenging cases.  To secure a Pediatric Cardiologist expert who is ready to work with you, please
contact Elite Medical Experts and speak with a physician or nurse on Elite's experienced Case Strategy Team today
.
A Case Strategist will respond right away:
PLEASE CLICK ON ANY OF THE FOLLOWING PEDIATRIC SPECIALTIES TO LEARN MORE:​