Pediatric Surgery Expert Witness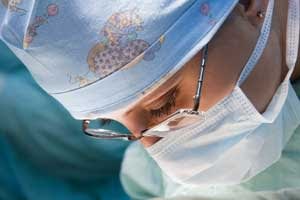 A Pediatric Surgery expert witness is a Pediatric Surgeon who testifies on the diagnosis and treatment of surgical disease and trauma in children.  Pediatric Surgery is a subspecialty of surgery focusing on surgery of infants, children, adolescents, and young adults. Pediatric Surgeons complete four years of medical school followed by a five-year General Surgery residency and an additional two-years of training dedicated to Pediatric Surgery. Pediatric Surgeons work in children's hospitals, university medical centers, community hospitals, and clinic settings. Pediatric Surgeons treat children from the newborn stage through late adolescence, and perform a spectrum of both traditional and minimally-invasive surgeries. Children are not simply small adults, and Pediatric Surgeons are specialized in caring for the physiologic differences specific to this population. Fetal surgery and neonatal surgery are two further subspecialties of Pediatric Surgery.  A carefully aligned Pediatric Surgery expert witness can address any of these complex areas.
Medical malpractice litigation in Pediatric Surgery involves complications of surgical procedures. A Pediatric Surgery expert witness also may be called as an expert on causation, educating the trier of fact on the cause, extent, and prognosis of various pediatric illness, conditions, and injuries.
Pediatric Surgery Case Matter
Elite Medical Experts secures experts to review all aspects of Pediatric Surgery litigation and consulting, including:
Intestinal atresia
Congenital diaphragmatic hernia (CDH)
Imperforate anus
Tracheoesophageal fistula (TEF)
Solid tumors
Intussusception
Pyloric stenosis
Hirschsprung's disease
Anorectal malformations
Wilms tumor
Thoracic outlet syndrome/tight inlet syndrome
Inguinal, umbilical, epigastric and incisional hernias
Traumatic injuries (gunshot wounds, knife wounds, liver lacerations)
Appendicitis
Patent ductus arteriosus (PDA) and patent foramen ovale (PFO)
Airway foreign bodies
Chest wall deformities (pectus excavatum and carinatum
Feeding tube placement
Given the complexity of Pediatric Surgery, an experienced Board-Certified Pediatric Surgeon expert from a leading university medical center is an invaluable resource in evaluating challenging issues. To secure a hand-selected Pediatric Surgery expert witness who is ready to work with you, please contact Elite Medical Experts and speak with a physician or nurse on Elite's experienced Case Strategy Team today.
A Case Strategist will respond right away:
PLEASE CLICK ON ANY OF THE FOLLOWING PEDIATRIC SPECIALTIES TO LEARN MORE:​