Pediatrics Expert Witness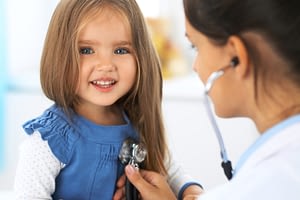 A Pediatrics expert witness is a Pediatrician who testifies on the diagnosis, treatment, and prevention of disease and injury in children of all ages.  Pediatrics is a field of medicine that deals with the prevention and treatment of diseases in newborns, children, and adolescents. The training of a Pediatrician is complex, typically lasting three years or longer. Many then go on to complete subspecialty training in a wide range of disciplines, including Pediatric Oncology, Pediatric Cardiology, Pediatric Neurology, Pediatric Infectious Diseases, Pediatric Endocrinology, Pediatric Gastroenterology, Pediatric Hospital Medicine, Pediatric Cardiology, Pediatric Critical Care, and Pediatric Nephrology. Pediatricians care for patients in outpatient settings, hospitals, and pediatric intensive care units (PICU). A general Pediatric expert witness opines on routine pediatric care not handled by pediatric subspecialists. 
Pediatricians are tasked with a difficult role in that the anatomy and physiology of their patient population is specific to each stage of child development. Pediatricians deal with the prevention of disease by performing regular check-ups and administering vaccinations. Pediatricians are often the first line of care when a child develops signs of an acute illness. Diseases such as sepsis, meningitis, pneumonia and urinary tract infections all fall within the realm of Pediatrics. Recognition of these diseases, as well as other serious conditions such as leukemia, is difficult since infants and children are often unable to articulate their symptoms.
Litigation against Pediatricians commonly arises from missed or delayed diagnosis of life threatening infections or malignancies. Other common allegations stem from errors in weight-based dosing of medications, an occurrence that may lead to a catastrophic overdose.
From infants with routine complaints to acutely ill children in the hospital, Elite Medical Experts reviews all aspects of Pediatric litigation and consultation, including:
All pediatric medical and surgical subspecialties
Asthma
Child abuse (e.g. "Shaken baby syndrome")
Congenital cardiac defects
Depression
Developmental delay
Epilepsy (seizures)
Foreign body ingestion
Headaches
Immunodeficiencies (e.g. DiGeorge syndrome)
Lethargy
Meningitis (viral and bacterial)
Otitis media ("ear infection")
Neuroblastoma
Pneumonia (viral and bacterial)
Sepsis
Suicide
Urinary tract infections
Vaccinations
Wilms tumor (nephroblastoma)
Given the complexity of Pediatrics, an experienced Board-Certified Pediatric expert witness from a leading university medical center is an invaluable asset for challenging assignments. To secure a hand-selected Pediatric expert witness for your case, please contact Elite Medical Experts and speak with a physician or nurse on Elite's experienced Case Strategy Team today.
A Case Strategist will respond right away:
PLEASE CLICK ON ANY OF THE FOLLOWING PEDIATRIC SPECIALTIES TO LEARN MORE:​

Author Profile
Dr. Burton Bentley II, the CEO of Elite Medical Experts, is a nationally renowned authority on medical liability, informed consent, and complex issues at the intersections of medicine, law, and business. As a board-certified Emergency Medicine physician and entrepreneur, Dr. Bentley founded Elite Medical Experts in 2010 while overseeing nearly a decade of year-over-year growth. Dr. Bentley also developed and patented a commercial medical device and co-founded Consent Spectrum, a state-of-the-art digital platform for informed consent in aesthetic medical procedures.  Outside of Elite, Dr. Bentley can be found spending time with his family and riding horses in Tucson's riverbeds and deserts.