Forensic Nurse Expert Witness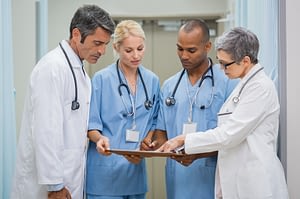 A Forensic Nurse expert witness gathers evidence from victims of sexual assault and trauma, and testifies in court as part of the criminal justice system. Forensic Nursing is the application of nursing science to public or legal proceedings, and/or the investigation of crime. It includes the fields Sexual Assault Nurse Examiners (SANE), Domestic Violence/Intimate Partner Violence (IPV) examiners, and Legal Nurse Consulting (LNC).
Sexual Assault Nurse Examiners (SANE) are Registered Nurses who complete specialized education in the medical, psychological, and forensic examination of patients who have experienced sexual abuse or assault. A SANE Nurse provides culturally sensitive, developmentally appropriate, patient-specific evaluation and treatment including access to counseling, treatment for sexually transmitted diseases, prevention of pregnancy, notification of law enforcement, and outpatient reevaluation. As Forensic Nurse Examiners, SANE Nurses physically examine and collect evidence from victims of sexual assault. When serving in this role, or as a Sexual Assault Nurse expert witness, the SANE Nurse is part of a Sexual Assault Response Team (SART) whose mission is to provide a range of medical, forensic, and legal services to rape victims. To become a SANE Nurse expert witness, a Registered Nurse must take a Sexual Assault Examiner Course comprised of classroom and clinical training, and then complete the SANE certification exam. There are two different credentials available under the SANE designation: SANE-A for adult and adolescent examiners and SANE-P for pediatric examiners.
Intimate Partner Violence/Domestic Violence Examiners are Registered Nurses who have completed specialized education and clinical preparation in the medical forensic care of patients who have experienced physical assault or abuse by an intimate partner or someone else with whom they cohabitate.
Legal Nurse Consultants work with attorneys on civil matters as well as criminal prosecution and defense.  They also may work with Forensic Medical Examiners and in other settings at the intersection of medicine and law.  In addition to forensic duties, many LNCs organize medical records, summarize facts, and prepare medical chronologies.
Forensic Nurse Case Matter
Elite Medical Experts is experienced in all aspects of Forensic Nursing litigation and consulting, including:
Sexual Assault
Trauma
Evidence collection
Forensic investigation
Child sexual abuse
Strangulation
Intimate partner violence (IPV) & domestic violence (DV)
Spousal abuse
Legal Nurse Consulting (LNC): Medical case summary and chronology
Given the complexity of issues relating to Forensic Nursing, a top-tier Forensic Nurse expert witness is an invaluable asset for challenging assignments. To secure a hand-selected Forensic Nurse expert witness or SANE Nurse expert witness who is ready to work with you, please contact Elite Medical Experts and speak with a physician or nurse on Elite's experienced Case Strategy Team today.
A Case Strategist will respond right away:
PLEASE CLICK ON ANY OF THE FOLLOWING NURSING SPECIALTIES TO LEARN MORE:​