Nurse Anesthetist Expert Witness (CRNA)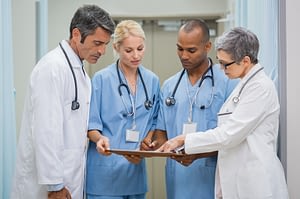 A Nurse Anesthetist expert witness testifies on topics related to the conduct of anesthesia performed by CRNAs.  Certified Registered Nurse Anesthetists (CRNA) are advanced practice nurses who provide anesthesia to surgical, trauma, dental, and obstetric patients. In nearly half of the United States, CRNAs may practice autonomously without the direct supervision of a physician Anesthesiologist. A CRNA has either a masters or doctorate level of education, and must maintain continuing education and recertification every two years via the National Board on Certification and Recertification of Nurse Anesthetists (NBCRNA). Nurse Anesthetists administer every type of anesthetic, treat patients of all ages, and provide care during all types of operations and procedures. CRNAs work in hospital operating rooms, ambulatory surgery centers (ASC), mobile surgery centers, and private offices with surgical suites. Responsibilities of the CRNA may include pre-anesthetic preparation and evaluation, induction and maintenance of anesthesia, emergence, and post-anesthesia (PACU) care. They may also perform epidural, spinal, and regional nerve blocks.  A qualified Nurse Anesthetist expert witness may address any of these areas.
A Certified Registered Nurse Anesthetist expert witness is typically called to provide expert testimony on surgical cases where a CRNA participated in the procedure, though liability may also be apportioned to the supervising Anesthesiologist if one was present or statutorily required.
Nurse Anesthetist (CRNA) Case Matter
Elite Medical Experts secures Certified Registered Nurse Anesthetist expert witnesses for all aspects of litigation and consulting, including:
CRNA roles and responsibilities
CRNA supervision
Induction of anesthesia
Endotracheal intubation
Difficult airway and airway rescue
Patient positioning and nerve injury
Post-anesthesia care unit
Given the complexity of CRNA practice, a Certified Registered Nurse Anesthetist expert witness from a leading university medical center is an invaluable resource. To secure a hand-selected CRNA expert witness who is ready to work with you, please contact Elite Medical Experts and speak with a physician or nurse on Elite's experienced Case Strategy Team today.
A Case Strategist will respond right away:
PLEASE CLICK ON ANY OF THE FOLLOWING NURSING SPECIALTIES TO LEARN MORE:​