Pediatric Nursing Expert Witness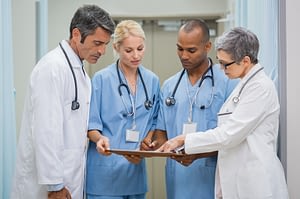 A Pediatric Nurse expert witness testifies about the standard of care for nurses who treat infants, children, and adolescents in myriad pediatric settings. Pediatric Nurses devote their practice to treating children from infancy through adolescence, and care for children in pediatric offices, specialty clinics, school setting, and hospitals. Pediatric Nurses are Registered Nurses (RN) who have obtained a Bachelor of Science (BSN) or Associate Degree (ADN) in Nursing. After working in the field for some time, Pediatric Nurses are eligible to obtain certification as a Certified Pediatric Nurse (CPN). The role of Pediatric Nurses includes obtaining vital signs, physical assessment of injuries and illnesses, administering medications and vaccines, drawing blood samples for diagnostic testing, and working together with Pediatricians and other specialists to provide excellent care. Pediatric Nurses also specialize in nearly every field from Anesthesiology to Orthopedic Surgery. This inherent diversity makes it mission critical to select the correct Pediatric Nurse expert witness for each particular case.
Pediatric Nursing Case Matter
A Pediatric Nurse expert witness is typically called to evaluate the standard of care for another Pediatric Nurse.  Since there are several types of Pediatric Nurses, it is important to select the correct Pediatric Nursing expert witness:
Pediatric Nurse (Pediatric Registered Nurse)
Pediatric Intensive Care Unit (PICU) Nurse
Pediatric Oncology Nurse
Pediatric Emergency Medicine Nurse
Developmental Disability Nurse
Pediatric Endocrinology Nurse
School Nurse
To secure a hand-selected Pediatric Nurse expert witness for your case, please contact Elite Medical Experts and speak with a physician or nurse on our Case Strategy Team.
A Case Strategist will respond right away:
PLEASE CLICK ON ANY OF THE FOLLOWING NURSING SPECIALTIES TO LEARN MORE:​​