Burn Surgery Expert Witness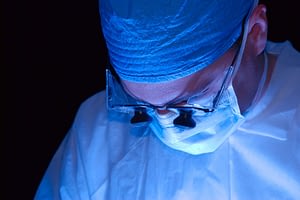 A Burn Surgery expert witness is a General Surgeon or Plastic Surgeon who testifies about the care and treatment of thermal, chemical, and radiation burns.  The treatment of complex burns involves a multidisciplinary approach relying upon Burn Surgeons and other specialists at dedicated burn centers. Although there is no ABMS board certification for burn specialists, most Burn Surgeons complete a dedicated fellowship in Burn Surgery or at least a residency in General Surgery followed by specialized training in Plastic Surgery, Burn Care, and/or Surgical Critical Care. For over a decade, there has been a persistent shortage of qualified Burn Surgeons, and a decreasing number of burn centers, despite an increasing number of burns. Presently, there are approximately 120 regional burn centers in the United States, of which only 65 have joint accreditation from the American Burn Association (ABA) and the American College of Surgeons (ACS).
Burn injuries can result from thermal damage, electrical injury (direct current, alternating current, high voltage), radiation, and chemicals. Burn centers treat substantial burns (>10% of total body surface area), third-degree burns, electrical burns, chemical burns, circumferential burns, inhalation injuries, and other complex burn-related injuries. They also treat specialized conditions causing skin loss including Stevens Johnson syndrome, toxic epidermal necrolysis (TEN), and necrotizing fasciitis. Whether caring for adults or children, burn centers and Burn Surgeons treat some of the most devastating injuries of any healthcare specialty.  A Burn Surgery expert witness is adept at parsing out the issues.
Malpractice claims against Burn Surgeons are extraordinarily rare. More commonly, A Burn Surgery expert witness educates the trier of fact on issues of harm, causation, and prognosis related to chemical, electrical, and thermal burns.
From the treatment of mild thermal injuries to the most complex chemical burns, Elite Medical Experts aligns Burn Surgery expert witnesses for all aspects of Burn Surgery litigation and consultation, including:
First-degree, second-degree, and third-degree burns
Electrical burns
Lightning injuries
Chemical burns
Inhalation injuries
Circumferential burns
Pediatric burns
Burn resuscitation
Debridement and escharotomy
Stevens Johnson syndrome
Toxic epidermal necrolysis (TEN)
Necrotizing fasciitis
Given the complex issues involved in Burn Surgery, a top-tier Burn Surgery expert witness is an invaluable asset for challenging assignments. To secure an experienced Burn Surgery expert witness who is ready to work with you, please
contact Elite Medical Experts and speak with a physician or nurse on Elite's experienced Case Strategy Team today
.
A Case Strategist will respond right away:

Author Profile
Dr. Burton Bentley II, the CEO of Elite Medical Experts, is a nationally renowned authority on medical liability, informed consent, and complex issues at the intersections of medicine, law, and business. As a board-certified Emergency Medicine physician and entrepreneur, Dr. Bentley founded Elite Medical Experts in 2010 while overseeing nearly a decade of year-over-year growth. Dr. Bentley also developed and patented a commercial medical device and co-founded Consent Spectrum, a state-of-the-art digital platform for informed consent in aesthetic medical procedures.  Outside of Elite, Dr. Bentley can be found spending time with his family and riding horses in Tucson's riverbeds and deserts.
PLEASE CLICK ON ANY OF THE FOLLOWING SURGICAL SPECIALTIES TO LEARN MORE:​