Hand Surgery Expert Witness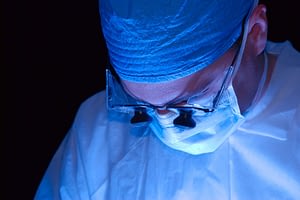 A Hand Surgery expert witness is a surgeon who testifies about the diagnosis and treatment of diseases and injuries affecting the hand and upper extremity.  Hand Surgery, as the name implies, is a branch of surgery specializing in the surgical treatment of diseases and injuries of the hand. It is a subspecialty certification that typically requires a one-year fellowship following a residency in Plastic Surgery, Orthopedic Surgery, or General Surgery. Many Hand Surgeons operate upon other areas of the upper extremity including the wrist, forearm, elbow, humerus, and shoulder. Several of these areas also fall under the care of general Orthopedic Surgery. Common Hand Surgery procedures include carpal tunnel surgery, repair of traumatic injuries and amputations, and treatment of Dupuytren's contracture. A Board Certified Hand Surgery expert witness can address all of these areas, though statutory requirements may mandate matching the primary surgical specialty as well.
Litigation against Hand Surgeons is uncommon, though it does occur. Issues typically focus upon complications experienced during surgery or from poor surgical outcomes.
From the treatment of common hand injuries to the most complex procedures in the field, Elite Medical Experts will meticulously align a Hand Surgery expert witness to handles any aspect of Hand Surgery litigation and consultation, including:
Fractures of the thumb, fingers, wrist, radius, ulna, elbow, humerus, and shoulder
Carpal tunnel surgery
Dupuytren's contracture
Treatment of Colles fractures
Ligamentous injuries
Congenital deformities
Infections
Skin grafts and flaps
Flexor and extensor tendon injuries
Nerve repair
Compartment syndrome and fasciotomy
Surgical drainage and/or debridement
Joint replacement
Digital (finger or thumb) replantation
Given the degree of specialization, an experienced Board-Certified Hand Surgeon from a top university medical center is an invaluable resource for challenging assignments. To secure a Hand Surgery expert witness who is ready to work with you, please contact Elite Medical Experts and speak with a physician or nurse on Elite's experienced Case Strategy Team today.
A Case Strategist will respond right away:
PLEASE CLICK ON ANY OF THE FOLLOWING SURGICAL SPECIALTIES TO LEARN MORE:​