Otolaryngology Expert Witness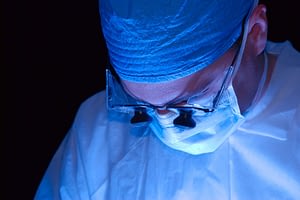 An Otolaryngology expert witness is an Otolaryngologist (Head & Neck) surgeon testifying on disease, cancer, and trauma of the head and neck. Otolaryngology is a surgical specialty dealing with disease of the head, neck, ears, nose, and throat. Otolaryngology is also known by the simpler name "ENT" (Ears, Nose, Throat), and by the more complex moniker of "Otorhinolaryngology." Otolaryngologists typically complete a 5-year residency leading to eligibility for Board Certification by the American Board of Otolaryngology – Head and Neck Surgery. Some ENT specialists also complete additional fellowship training in Neurotology (inner ear disease involving balance and hearing), Pediatric Otolaryngology, Head & Neck Microvascular and Reconstructive Surgery, Plastic Surgery, or Sleep Medicine. Otolaryngologists treat a range of common conditions including nosebleeds (epistaxis), sinus infections, and tonsillitis, though they also treat some of the most challenging conditions in all of surgery, including invasive tumors of the head and neck.
An Otolaryngology expert witness may be required in a range of scenarios in medical malpractice litigation. Allegations typically involve standard of care (e.g. failure to diagnose) as well as harm and causation related to substandard treatment by other practitioners.
Otolaryngology Case Matter
From routine sinus infections to the most complex head and neck surgeries, Elite Medical Experts can hand select an Otolaryngology expert witness for any aspect of Otolaryngology litigation and consultation, including:
Thyroid cancer, goiter, nodules
Parathyroid tumors and hyperparathyroidism
Otitis media, otitis externa, tympanostomy tubes, tympanic membrane perforation, glomus tumor, mastoidectomy
Sinusitis, sinus infections, and endoscopic sinus surgery
Epistaxis (nosebleed), septal deviation/perforation, functional nasal surgery, rhinoplasty, septoplasty, skull base surgery
Cochlear implants, Bone Anchored Hearing Aid (BAHA)
Tongue and throat cancer
Head and neck cancer
Oral and lip cancer
Parotid and other salivary gland tumors
Laryngeal cancer and laryngectomy
Tracheostomy
Tonsillectomy
Cosmetic and functional facial plastic surgery
Pedicled and free-flap reconstructive surgery
Transoral robotic and laser surgery
Given the complex issues involved in Otolaryngology, a top-tier Otolaryngology/ENT expert from a leading university medical center is an invaluable asset. To secure a hand-selected Otolaryngology expert witness who is ready to work with you, please contact Elite Medical Experts and speak with a physician or nurse on Elite's experienced Case Strategy Team today.
A Case Strategist will respond right away:
PLEASE CLICK ON ANY OF THE FOLLOWING SURGICAL SPECIALTIES TO LEARN MORE:​