Gynecologic Oncology Expert Witness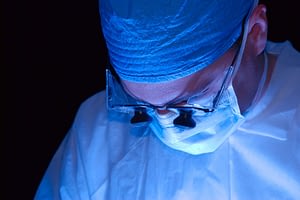 A Gynecologic Oncology expert witness is a Gynecologist who testifies about cervical cancer, ovarian cancer, uterine cancer, and other female pelvic tumors. Gynecologic Oncology is a surgical subspecialty dealing with both operative and non-operative management of cancers of the female reproductive system. Gynecologic Oncologists treat patients of all ages with ovarian cancer, uterine cancer, cervical cancer, and vaginal cancer. They also diagnose and stage gynecologic tumors. Since gynecologic cancer often involves adjacent structures, Gynecologic Oncologists are true experts in complex pelvic floor and cytoreductive (debulking) surgery. Gynecologic Oncologists typically complete a 4-year residency in Obstetrics & Gynecology followed by up to 4 years of additional fellowship training in Gynecologic Oncology. Fellowship training typically focuses upon surgical treatment, chemotherapy, radiation, experimental treatments, and research relevant to gynecologic tumors. Upon completion, Gynecologic Oncologists are eligible for board certification by the American Board of Obstetrics and Gynecology with a subspecialty certificate in Gynecologic Oncology. Gynecologic Oncologists practice in private settings and major medical centers, and perform surgical procedures several days per week. A Gynecologic Oncology expert witness can address all of these areas.
Malpractice claims against Gynecologic Oncologists typically stem from complications of treatment itself, though some cases focus upon allegations of missed or delayed diagnosis. More commonly, a Gynecologic Oncology expert witness educate the trier of fact on issues of causation related to delayed treatment or missed treatment opportunities.
Gynecologic Oncology Case Matter
From the treatment of benign pelvic tumors to the most complex procedures in the field, Elite Medical Experts is experienced in all aspects of Gynecologic Oncology litigation and consultation, including:
Cervical dysplasia
Cervical cancer
Ovarian cancer
Endometrial cancer
Uterine cancer
Complex atypical endometrial hyperplasia
Vaginal intraepithelial neoplasia (VAIN)
Vulvar intraepithelial neoplasia (VIN)
Fallopian tube cancer
Gestational trophoblastic neoplasia
External beam radiation therapy (EBRT)
HDR Brachytherapy
Hyperthermic intraperitoneal chemotherapy (HIPEC)
Pap Test, Colposcopy, Cone Biopsy, LEEP Procedure
Given the complex issues involved in Gynecologic Oncology, a top-tier Gynecologic Oncology expert witness is an invaluable asset for challenging assignments. To secure a hand-selected Gynecologic Oncology expert witness who is ready to work with you, please contact Elite Medical Experts and speak with a physician or nurse on Elite's experienced Case Strategy Team today.
A Case Strategist will respond right away:
PLEASE CLICK ON ANY OF THE FOLLOWING SURGICAL SPECIALTIES TO LEARN MORE:​