Maternal-Fetal Medicine Expert Witness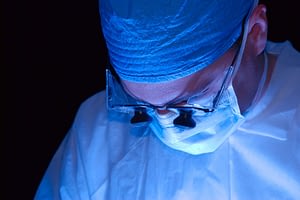 A Maternal-Fetal Medicine expert witness is a specialist in OB-GYN who testifies on high-risk Obstetrics. An MFM doctor is also known as a Perinatologist or more informally as a High-Risk Obstetrician. Maternal-Fetal Medicine (MFM), also known as Perinatology, is a branch of Obstetrics focusing on the specialized treatment of high-risk pregnancies. A board-certified Maternal-Fetal Medicine specialist is an Obstetrician-Gynecologist (OBGYN) who has completed an additional 2 to 3 year fellowship in MFM. High-Risk OB specialists deal with complex maternal and fetal issues that extend beyond the scope of "routine" pregnancy. This includes specialized diagnostic and therapeutic procedures, the care of pregnant women with medical and surgical complications, the care of fetuses at risk of an adverse outcome, and postpartum complications. MFM specialists work alongside the patient's Obstetrician to provide consultation or direct care for complex situations before, during, and after pregnancy. Management strategies include both medical and surgical options such as amniocentesis, fetal monitoring, chorionic villus sampling, and fetal surgery.
Litigation against MFM specialists (Perinatologists) is uncommon, though a Maternal-Fetal Medicine expert witness may be called to render testimony in cases concerning complications of pregnancy and delivery. Such cases, often involving catastrophic fetal complications or pregnancy loss, are unfortunately quite common.
Maternal-Fetal Medicine Case Matter
Regardless of the complexity of the perinatal situation, Elite Medical Experts will hand select a top-tier Maternal-Fetal Medicine expert witness for any area of MFM litigation and consultation, including:
Amniotic fluid embolism
Antenatal fetal testing
Antiphospholipid antibody syndrome
Breech presentation and delivery
Cervical cerclage
Chorioamnionitis
Chorionic villus sampling and fetal blood sampling
Cord prolapse
Cytomegalovirus
Eclampsia and preeclampsia
Fetal arrhythmia
Fetal and cytogenetic abnormalities
Gestational diabetes
Group B Strep infection
Hepatitis B and Hepatitis C
Herpes simplex virus infection
Hyperemesis gravidarum
Hydrops fetalis
Idiopathic Thrombocytopenic Purpura (ITP)
Macrosomia
Multiple pregnancy
Obstetric ultrasound
Oligohydramnios and polyhydramnios
Postpartum depression
Postpartum psychosis
Pregnancy induced hypertension
Preterm labor
Postpartum hemorrhage
Retained placenta
Shoulder dystocia
Premature rupture of membranes (PROM)
Twin-to-twin transfusion syndrome (TTTS)
Vaginal birth after Cesarean (VBAC)
An experienced Board-Certified Maternal-Fetal Medicine expert witness from a top university medical center is an invaluable resource for challenging assignments. To secure a hand-selected MFM expert witness who is ready to work with you, please contact Elite Medical Experts and speak with a physician or nurse on Elite's experienced Case Strategy Team today.
A Case Strategist will respond right away:
PLEASE CLICK ON ANY OF THE FOLLOWING SURGICAL SPECIALTIES TO LEARN MORE:​