Plastic Surgery Expert Witness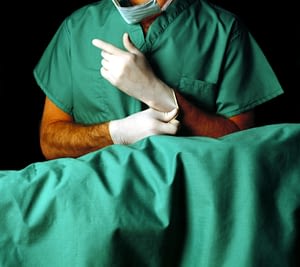 A Plastic Surgery expert witness is a Plastic Surgeon testifying on reconstructive and aesthetic (cosmetic) procedures ranging from burns to breast surgery. Plastic Surgery is a field of surgery dealing with the repair and reconstruction of various elements of the human body. The field takes its name from the Greek word plastikē, literally meaning "to shape or form." The training of a Plastic Surgeon is complex with a five year General Surgery residency followed by a two year fellowship in Plastic Surgery. More recently, integrated training programs have emerged that are focused solely on Plastic Surgery. Plastic Surgeons are then eligible for certification by the American Board of Plastic Surgery. Certified specialists may become a Plastic Surgery expert witness.
Plastic Surgeons may focus upon reconstructive surgery such as cleft palate repair, skin grafting after burns or trauma, and breast reconstruction after mastectomy. They also provide a wide range of cosmetic procedures including rhinoplasty, face-lifts, scar revision, liposuction, abdominoplasty ("tummy tuck"), and breast augmentation. Given the breadth of the specialty, many surgeons specialize in focused areas such as Craniofacial Plastic Surgery, Breast Surgery, and Congenital/Reconstructive Plastic Surgery. Cosmetic or Aesthetic Plastic Surgeons also utilize non-surgical procedures including Botox, laser skin therapy, chemical peels, and injectables such as Radiesse® and Juvederm®.
Litigation against Plastic Surgeons commonly involves allegations of incorrect surgical technique and undesirable cosmetic outcomes, as well as standard complications of surgery including bleeding, infection, and damage to adjacent structures. A top-tier Plastic Surgery expert witness can distill all relevant facets.
Plastic Surgery Case Matter
From the treatment of congenital malformations to elective cosmetic procedures, Elite Medical Experts reviews all aspects of Plastic Surgery-related litigation and consultation, including:
Breast augmentation (Silicone implants, saline implants, implant revision)
Mastopexy ("Breast lift")
Reduction mammoplasty ("Breast reduction")
Mastectomy
Breast reconstruction
Rhinoplasty ("Nose job")
Blepharoplasty ("Eyelid surgery")
Rhytidectomy ("Face lift")
Abdominoplasty ("Tummy tuck")
Liposuction
Buttock augmentation
Cosmetic injectables (Botox®, Radiesse®, Juvederm®, Restylane®)
Cleft lip and palate
Scar revision
Traumatic reconstruction
Tissue expansion
Complex laceration repair
Skin cancer
Skin grafting
Given the complexity of Plastic Surgery, an experienced Board-Certified Plastic Surgery expert witness from a top university medical center is an invaluable asset for challenging assignments. To secure a hand-selected Plastic Surgery expert witness who is ready to work with you, please contact Elite Medical Experts and speak with a physician or nurse on Elite's experienced Case Strategy Team today.
A Case Strategist will respond right away:
PLEASE CLICK ON ANY OF THE FOLLOWING SURGICAL SPECIALTIES TO LEARN MORE:​