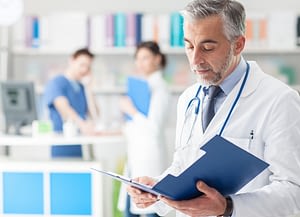 An Addiction expert witness is a physician who testifies about addictive behaviors involving drugs, alcohol, gambling, sex, nicotine, and other areas.  The demand for addiction physicians and addiction expert witnesses has surged coincident with the opioid crisis which gave rise to an ever-increasing number of patients with addiction disorders. While any primary care provider can treat patients with addiction, Addictionologists devote their practices to this fragile population.  Physicians specializing in the treatment of addictive disorders come from two fields:  Addiction Medicine and Addiction Psychiatry.
Addiction Medicine specialists are first trained in Preventative Medicine, a board-certified specialty under the American Board of Preventative Medicine. Following fellowship, candidates are eligible for subspecialty certification in Addiction Medicine.  Addiction Medicine physicians work to prevent, diagnose, and treat addictive disorders and substance-related health conditions.  An Addiction Medicine expert witness can opine on any of these areas.
Addiction Psychiatry is devoted to the care of patients with a dual diagnosis of an addiction disorder and psychiatric illness.  Common psychiatric conditions treated alongside addiction include depression, suicidality, bipolar disorder, and schizophrenia.  Addiction Psychiatrists undertake residency in Psychiatry and then complete a one-year fellowship in Addiction Psychiatry. Successful candidates are then eligible for certification by the American Board of Psychiatry and Neurology (ABPN) with a subspecialty certificate in Addiction Psychiatry. An experienced Addiction Psychiatry expert witness will typically have this certification.
Addiction Medicine physicians and Addiction Psychiatrists work in a variety of inpatient and outpatient settings, and treat patients with myriad addictions and impulse control involving sex, food, substances, gambling, and substances. Common substances of abuse include alcohol, cocaine, opioids (e.g. heroin, Oxy-Contin), benzodiazepines (e.g. Valium, Xanax), and nicotine. Addiction specialists manage these patients by providing detoxification, hospitalization, psychotherapy, and other treatments.
Since substance-abuse issues typically lead to substance-induced disorders, Addiction specialists also manage withdrawal syndromes including those due to opioids, alcohol, and common drugs of abuse. For opioid addiction, treatment may involve Methadone, Suboxone (buprenorphine), Vivitrol (naltrexone), or Sublocade (extended-release buprenorphine).
From opinions on liability to the analysis of complex issues involving any facet of addiction, Elite Medical Experts will hand-select a nationally recognized  Addiction Medicine expert witness or an Addiction Psychiatrist expert witness.  Common areas in need of experts include:
Opioids (Oxy-Contin, oxycodone, fentanyl, heroin)
Suboxone (buprenorphine) treatment
Methadone maintenance
Benzodiazepines (Xanax, Valium, Ativan)
Cocaine
Methamphetamine
Alcohol
Sex addiction
Gambling addiction
Eating disorders (anorexia, bulimia, binge eating)
Internet addiction
Tobacco addiction
Given the diversity of addictive disorders, an Addiction Medicine expert witness or an Addiction Psychiatry expert witness from a major university medical center will be an invaluable asset for challenging assignments. To secure a hand-selected Addiction expert witness for your case, please contact Elite Medical Experts and speak with a physician or nurse on our Case Strategy Team.
A Case Strategist will respond right away:

Author Profile
Dr. Burton Bentley II, the CEO of Elite Medical Experts, is a nationally renowned authority on medical liability, informed consent, and complex issues at the intersections of medicine, law, and business. As a board-certified Emergency Medicine physician and entrepreneur, Dr. Bentley founded Elite Medical Experts in 2010 while overseeing nearly a decade of year-over-year growth. Dr. Bentley also developed and patented a commercial medical device and co-founded Consent Spectrum, a state-of-the-art digital platform for informed consent in aesthetic medical procedures.  Outside of Elite, Dr. Bentley can be found spending time with his family and riding horses in Tucson's riverbeds and deserts.
PLEASE CLICK ON ANY OF THE FOLLOWING MEDICAL SPECIALTIES TO LEARN MORE:​