Physical Medicine & Rehabilitation
Physical Medicine & Rehabilitation
Physical Medicine & Rehabilitation (PM&R) Expert Witness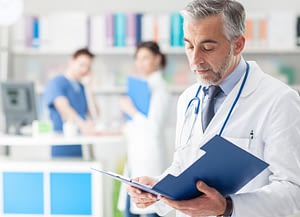 A Physical Medicine & Rehabilitation expert witness is a physician (Physiatrist) who testifies on the chronic management of injury and disease. Physical Medicine & Rehabilitation, also known as PM&R or Physiatry, is a medical specialty focusing on the treatment of chronic conditions of the brain, spinal cord, nerves, and musculoskeletal system. PM&R specialists (Physiatrists) are medical doctors (M.D.s) who complete a 4-year residency in Physical Medicine and Rehabilitation. Following residency, some PM&R physicians secure fellowships to subspecialize in Brain Injury, Pediatric Rehabilitation, Spinal Cord Injury, Neuromuscular Medicine, Sports Medicine, Hospice and Palliative Care, or Interventional Pain Medicine. The "typical" PM&R patient is an adult or child with short-term or long-term physical and/or cognitive impairment. Such conditions typically are associated with some degree of disability, and patients benefits from a PM&R approach that enhances physical performance and decreases pain. Since PM&R is a non-surgical specialty, Physiatrists specialize in diagnosis, testing, physical therapy, and the use of orthotics (devices such as braces and splints that treat parts of the body). They may also perform electrodiagnostic testing (e.g. nerve conduction studies and electromyography), trigger point injections, trigger point injections, and spasticity management using botulinum toxin (Botox) or Baclofen pumps.
A PM&R expert witness serves a valuable role in complex litigation, particularly for issues involving disability, long-term medical problems, and catastrophic injuries. They are adept at assessing future medical needs and they often work in conjunction with Life Care Planners to develop comprehensive plans for these. They can also educate the trier of fact on the nature, etiology, extent, and prognosis of complex patterns of disease and injury, and shed light on "day in the life" scenarios. Negligence claims against PM&R specialists are infrequent, though when they occur, the issues typically involve complications of convalescent care such as bedsores (pressure ulcers), pulmonary embolism, and fall-related injuries. Consequently, a Physical Medicine & Rehabilitation expert witnesses may be required for standard of care, harm, and causation.
Physical Medicine & Rehabilitation (PM&R) Case Matter
From brief rehabilitative consultations to the most complex long-term care admissions, Elite Medical Experts consults on all aspects of Physical Medicine & Rehabilitation litigation and consultation, including:
Traumatic Brain Injury (TBI)
Spinal Cord Injury (paraplegia, quadriplegia, paresis)
Pediatric Rehabilitation (Cerebral Palsy, Spina Bifida, Ehlers-Danlos)
Neuromuscular Medicine (ALS, MS, myasthenia gravis, neuropathy)
Hospice and Palliative Care
Amputations and prosthetics
Interventional Pain Medicine
Work hardening / Work Conditioning
Prosthetics and Orthotics
Nerve Conduction Study (NCS or NCV) and Electromyography (EMG)
Burn Rehabilitation
Trigger Point and Peripheral Nerve Injections
Cardiac and Pulmonary Rehabilitation
Pressure Ulcers (bedsores, decubitus wounds)
Chronic Pain, Fibromyalgia, and Phantom Pain
Lymphedema
Stroke Rehabilitation
Given the complex issues involved in Physical Medicine & Rehabilitation, an experienced Physiatry expert witness from a top university medical center is an invaluable asset for challenging assignments. To secure a Physical Medicine & Rehabilitation expert witness who is ready to work with you, please contact Elite Medical Experts and speak with a physician or nurse on Elite's experienced Case Strategy Team today.
A Case Strategist will respond right away:
PLEASE CLICK ON ANY OF THE FOLLOWING MEDICAL SPECIALTIES TO LEARN MORE:​