Correctional Medicine Expert Witness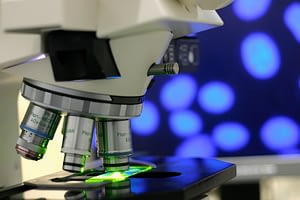 A Correctional Medicine expert witness testifies about the prevention, diagnosis, and treatment of disease in correctional facilities, jails, and prisons.  Correctional Healthcare (Correctional Medicine) focuses on the delivery of healthcare to inmates in correctional facilities such as prisons and jails. Correctional Healthcare providers include physicians, nurses, psychologists, and behavioral health professionals who devote all or part of their time to caring for the incarcerated population. Since there is no specific training or board certification for physicians practicing Correctional Healthcare, most providers have a general medical degree or are trained in the specialties of Family Medicine, Internal Medicine, or Emergency Medicine. A large percentage of Correctional Healthcare is delivered by for-profit corporations that secure contracts at facilities across the United States. In other situations, healthcare is delivered by state or federal employees. In either situation, Correctional Medicine providers work under challenging conditions to treat a diverse inmate population with an incredible scope of acute and chronic medical conditions.
Due to the unique environment and constraints of the Correctional Healthcare system, medical negligence claims arising in correctional facilities differ from community-based malpractice complaints. This means that having the correct Correctional Medicine expert witness is mission-critical. For example, in addition to medical negligence, most complaints allege neglect, deliberate indifference, delay in access to care, inadequate treatment, and/or lack of consultation with specialists. Deliberate indifference (42 U.S.C. 1983), whether pled under the Eighth or Fourteenth Amendment (applicable to convicted prisoners or pretrial detainees, respectively), is a particularly common claim. Allegations of deliberate indifference intertwine with medical issues when inmates assert that deliberate and intentional choices were made to deprive them of necessary medical or psychiatric treatment.
Litigation against Correctional Healthcare providers may involve physicians, nurses, psychologists, behavioral health professionals, and the companies that employ them. Whether defending or prosecuting cases, it is important to recognize that the standard of care in correctional facilities may be entirely different from standards in community medicine practices. This is due to the restricted environment and practical constraints associated with Correctional Medicine. As a result, only experienced Correctional Healthcare providers can analyze and credibly testify about applicable standards of care. Although other experts may speak to causation and harm, issues involving the standard of care must be left to an experienced Correctional Medicine expert witness.
Correctional Medicine Case Matter
From routine correctional healthcare claims to the most complex Correctional Medicine challenges, Elite Medical Experts reviews all aspects of Correctional Healthcare litigation and consultation, including:
Drug addiction and withdrawal
Chest pain; myocardial infarction
Complex infections (MRSA)
Diabetic management and complications
Prison dentistry
Fractures and trauma
Compassionate release
Chronic illness (Hepatitis C, HIV/AIDS, cancer)
Mental illness (bipolar, schizophrenia, ADHD, depression)
Prison suicide and suicidal behavior
Drug overdose
Deliberate indifference (42 U.S.C. 1983)
Delay in diagnosis or treatment
Improper or inadequate treatment
Lack of consultation with specialists
To secure a hand-selected Correctional Physician, Correctional Nurse, Correctional Psychologist, or any other Correctional Medicine expert witness, please contact Elite Medical Experts and speak with a physician or nurse on Elite's experienced Case Strategy Team today.
A Case Strategist will respond right away:
PLEASE CLICK ON ANY OF THE FOLLOWING MEDICAL SPECIALTIES TO LEARN MORE:​