Dermatology Expert Witness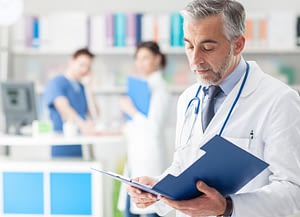 A Dermatology expert witness is a Dermatologist who testifies about the diagnosis and treatment of medical and cosmetic skin conditions. Dermatology is a medical specialty involving the evaluation and treatment of conditions related to skin, hair, and nails. Dermatologists complete a 4-year residency in Dermatology prior to becoming eligible for certification by the American Board of Dermatology. Some Dermatologists may also pursue subspecialization in Dermatopathology (the study of cutaneous structures at the microscopic level), Pediatric Dermatology, or Micrographic Surgery & Dermatologic Oncology (also known as Mohs Micrographic Surgery, or Mohs). While Dermatologists treat diseases such as skin cancer, psoriasis, and eczema, many offer Cosmetic Dermatology services as well. Cosmetic Dermatology (also known as Aesthetic Dermatology) is a lucrative and rapidly expanding area within the Dermatology field. Aesthetic procedures include dermal fillers, laser treatments, chemical peels, and an ever-expanding variety of procedures and techniques. While any Cosmetic Dermatology procedure may be performed by a Dermatologist, many practices delegate aesthetic procedures to mid-level providers such as Physician Assistants, nurses, and aestheticians. While laws regarding such practices vary from state to state, it is becoming increasingly common to see mid-level providers performing Aesthetic Dermatology procedures.  For all of these reasons, selecting the ideal Dermatology expert witness is more important than ever.
From the treatment of common rashes to the most complex procedures in the field, Elite Medical Experts is experienced in all aspects of Dermatology litigation and consulting, including:
Skin Cancer (basal cell carcinoma, squamous cell carcinoma, melanoma)
Psoriasis
Stevens-Johnson Syndrome
Toxic epidermal necrolysis (TEN)
Herpes simplex (HSV-1 and HSV-2)
Necrotizing fasciitis
Shingles
Acne
Warts
Dermatitis
Impetigo
Pediatric Dermatology
Mohs Micrographic Surgery
Dermatopathology
Cosmetic (Aesthetic) Dermatology)

Botulinum: Botox®, Dysport®, Xeromin®
Lasers: CO2, Nd:YAG, Ruby Q-Switched
Fillers: Radiesse®, Juvederm®, Restylane®, Sculptura®
Chemical Peels
Hair removal
Hair restoration
Tattoo removal
Body contouring
Given the complex issues involved in both General and Aesthetic Dermatology, a top-tier Dermatology expert witness from a leading university medical center is an invaluable asset. To secure a hand-selected Dermatology expert witness who is ready to work with you, please contact Elite Medical Experts and speak with a physician or nurse on Elite's experienced Case Strategy Team today.
A Case Strategist will respond right away: