Nephrology Expert Witness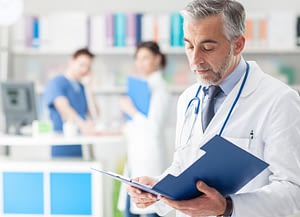 A Nephrology expert witness is a physician who testifies about the care and treatment of kidney disease including renal failure and dialysis.  Nephrology is the medical specialty dealing with kidney (renal) function and the treatment of kidney disease. Nephrologists work in private offices and hospitals, and specialize in various areas including Pediatric Nephrology, Transplant Medicine, Intensive Care Medicine, Procedural Nephrology, Onconephrology (cancer-related kidney disease), and Dialysis. To become a Nephrologist, a physician must first undertake a 3-year residency in Internal Medicine followed by a 2-year fellowship in Nephrology. Upon completion, eligible candidates may become Board Certified by the American Board of Internal Medicine with a subspecialty certificate in Nephrology. Nephrologists treat both common and complex disorders ranging from hypertension to end-stage renal disease requiring dialysis. Common renal diseases include acute kidney injury (AKI), glomerulonephritis, chronic kidney disease, end-stage renal disease, hypertension, proteinuria, and electrolyte disorders.  A carefully selected Nephrology expert witness can opine on any of these areas.
Medical malpractice involving Nephrologists is relatively uncommon. When it occurs, allegations may include delayed diagnosis and treatment of a renal condition, as well as complications from treatment itself.
Elite Medical Experts has experience in all areas of Nephrology litigation and consultation, including:
Acute kidney injury and acute kidney failure
Chronic renal failure and end-stage renal disease (ESRD)
Proteinuria and hematuria
Electrolyte disorders including hypokalemia and hyperkalemia
Hypertensive kidney disease
Chronic pyelonephritis
CRRT (Continuous Renal Replacement Therapy)
Dialysis (hemodialysis and peritoneal dialysis)
Kidney transplant medicine
Polycystic kidney disease (PKD)
Kidney stones
Glomerulonephritis
Given the complexity of kidney disease, a Board-Certified Nephrology expert witness from a top university medical center is an invaluable asset for challenging assignments. To secure a hand-selected Nephrology expert witness who is ready to work with you, please contact Elite Medical Experts and speak with a physician or nurse on Elite's experienced Case Strategy Team today.
A Case Strategist will respond right away: