Medical Ethics Expert Witness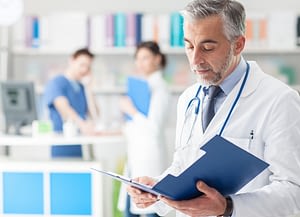 A Medical Ethics expert witness is a physician Ethicist who testifies on a range of ethical issues that interface with healthcare and clinical research. Medical Ethics is a system of moral practices and principles that governs healthcare providers when treating patients and conducting clinical research involving human subjects. While all physicians strive to conduct themselves in a manner that comports with generally accepted Principles of Medical Ethics, some physicians hold themselves out as Medical Ethicists. Medical Ethicists solve myriad healthcare problems from straightforward ethical questions that have objective answers, to complex challenges that don't have binary answers. The latter includes comparing alternatives when there is more than one right answer, or lending insight into medical decisions that involve conflicting value systems. Since many ethical issues have legal foundation and risk, healthcare attorneys often join the discussion to provide insight into legal issues guiding complex ethical decisions. A skilled Medical Ethics expert witness may be chosen from any of these disciplines, though physician ethicists are the most adept at applying ethical principles in the clinical setting.
While some Medical Ethicists have a degree in Medical Ethics or have taken one or more certifying courses, there are no mandatory educational or certification courses that are required before participating as a Medical Ethicist. In fact, most physician Medical Ethicists rely upon their clinical training, experience, professionalism, and general philosophies combined with some formal participation in clinical, academic, and/or hospital-based medical ethics activities.
Common issues addressed by Medical Ethicists include:
Patient privacy and confidentiality

Rights of minors and parents

Risks, benefits, and alternatives for informed consent

Handling disagreements amongst family members

End-of-life decision making

Revealing medical and surgical mistakes

Boundaries in the physician-patient relationship

Economic considerations during patient care

Accepting funds from drug and device companies

Rights of patients deemed to be incapacitated or incompetent

Clinical trials involving human subjects

Duty to report an impaired colleague
Medical Ethics is a diverse field and an experienced Medical Ethics expert witness is an invaluable resource for challenging cases. To secure a hand-selected Medical Ethicist who is ready to shed light on complex issues, please contact Elite Medical Experts and speak with a physician or nurse on our Case Strategy Team.
A Case Strategist will respond right away: