Occupational and Environmental Medicine
Occupational and Environmental Medicine
Occupational & Environmental Medicine Expert Witness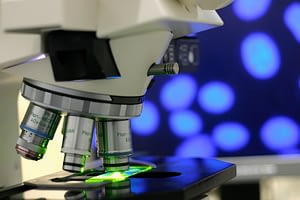 An Occupational Medicine expert witness is a physician who testifies about work-related illness, injury, disability, and toxic exposures. Occupational & Environmental Medicine, sometimes abbreviated "OEM," or simply "Occupational Medicine," is a Board-Certified preventive medicine specialty focusing on the diagnosis and treatment of work-related illness, injury, and toxic exposures. By focusing on direct patient care, injury prevention, rehabilitation, disability management, investigations, evaluations, biostatistics, and policy, OEM specialists are physicians who play an invaluable role in today's complex workplace.  An experienced and credentialed physician may serve as Occupational Medicine expert witness.
To become an Occupational Medicine specialist, a physician must first complete an accredited residency in Preventive Medicine, Internal Medicine, Physical Medicine & Rehabilitation, or Family Medicine, and then complete an additional 2-year fellowship in Occupational Medicine. Candidates may then be eligible for Board Certification by the American Board of Preventive Medicine with a specialty certificate in Occupational Medicine. 
Worker health is a frequent focus of litigation, and one common theme concentrates on causal associations between employee illness and workplace exposure. While physical exposure to asbestos, benzene, and ethylene oxide tend to dominate the news, employees are routinely in contact with myriad hazards that may be ergonomic (e.g. postural), environmental (e.g. temperature, noise), biological (e.g. mold, fungus, animal), organizational (e.g. sexual harassment, intense stress), or chemical. Workers afflicted by malignancy naturally wonder whether their job caused cancer, and the association between employment hazards and the development of various cancers is an area of intense focus and litigation.  These questions are readily addressed by an Occupational and Environmental Medicine expert.
Occupational & Environmental Medicine Case Matter
From the most common Occupational Medicine cases to complex Environmental investigations and analyses, Elite Medical Experts will align a nationally recognized Occupational Medicine expert witness.  Elite covers all aspects of Occupational and Environmental Medicine litigation and consultation, including:
Asbestos lung disease, asbestosis, and mesothelioma
Occupational asthma
Carbon monoxide exposure
Workplace chemical sensitivities
Heat-related Illness
Hypersensitivity pneumonitis
Inhalational injuries
Lead, mercury, cadmium antimony, and heavy metal toxicity
Noise-induced hearing loss
Occupational cancer
Beryllium exposure
Chest X-ray "B-reading"
Heavy metal exposure
Given the complexity of Occupational Medicine in the modern workplace, an experienced Board-Certified Occupational Medicine expert witness from a leading university will be an invaluable resource for challenging assignments. To secure an Occupational Medicine expert witness who is ready to work with you, please contact Elite Medical Experts and speak with a physician or nurse on Elite's experienced Case Strategy Team today.
To learn more about advanced topics in Occupational Health, visit Elite's Occupational Health Division.
A Case Strategist will respond right away:

Author Profile
Dr. Burton Bentley II, the CEO of Elite Medical Experts, is a nationally renowned authority on medical liability, informed consent, and complex issues at the intersections of medicine, law, and business. As a board-certified Emergency Medicine physician and entrepreneur, Dr. Bentley founded Elite Medical Experts in 2010 while overseeing nearly a decade of year-over-year growth. Dr. Bentley also developed and patented a commercial medical device and co-founded Consent Spectrum, a state-of-the-art digital platform for informed consent in aesthetic medical procedures.  Outside of Elite, Dr. Bentley can be found spending time with his family and riding horses in Tucson's riverbeds and deserts.
PLEASE CLICK ON ANY OF THE FOLLOWING MEDICAL SPECIALTIES TO LEARN MORE:​