Neuroradiology Expert Witness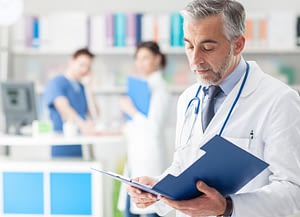 A Neuroradiology expert witness is a Neuroradiologist who testifies about CT, MRI, and MRA imaging of the brain, brainstem, spine, spinal cord, and nerves.  Neuroradiology is a subspecialty of Radiology specializing in the interpretation of medical images of the neurological system including the brain, brainstem, spine, spinal cord, and nerves. Images are typically acquired from MRI, MRA (magnetic resonance angiography), CT, and CTA (computerized tomographic angiography) sequences. Neuroradiologists first complete a full residency in Radiology followed by several years of dedicated fellowship in Neuroradiology or Pediatric Neuroradiology. While the interpretation of neurological imaging is the cornerstone of Neuroradiology, actual patient treatment is the hallmark of Interventional Neuroradiology. Interventional Neuroradiologists (subspecialists in Neuroradiology) utilize advanced imaging and guidance systems to perform complex neurological procedures that were unimaginable (or only performed by Neurosurgeons) just a few years ago. Examples of common Interventional Neuroradiology procedures include coiling of aneurysms and vascular malformations, and the treatment of acute strokes with clot-retrieval devices. Many of these procedures are performed by Endovascular Neurosurgeons as well.
Litigation against Neuroradiologists nearly always alleges misinterpretation of imaging studies. Interventional Neuroradiologists are subject to claims involving procedural complications including bleeding, perforation, and/or damage to adjacent structures. Neuroradiologists are often called as experts to interpret complex MR or CT images of the spine to determine the presence or absence of disease.
Neuroradiology Case Matter
Elite Medical Experts secures Neuroradiology and Interventional Neuroradiology expert witnesses for all aspects of Neuroradiology-related litigation and consulting, including:
Computed tomography (CT or CAT scan) and CT Angiography (CTA)
Magnetic Resonance Imaging (MRI) and MR Angiography (MRA)
Brain and brainstem imaging
Cervical, lumbar, and thoracic spine imaging
Brain tumors (glioblastoma, astrocytoma, meningioma)
Spinal cord tumors (ependymoma, chordoma)
Brachial plexus imaging
Cerebral aneurysm coiling and embolization
Treatment of arteriovenous malformations (AVM) and arteriovenous fistulas (AVF)
Intra-arterial chemotherapy for retinoblastoma and pontine glioma
Treatment of acute ischemic stroke
Vertebral artery dissection
Vertebroplasty and kyphoplasty
Given the inherent complexity of the field, a Board-Certified Neuroradiology or Interventional Neuroradiology expert witness from a top university medical center will be an up-to-date and invaluable resource. To secure a hand-selected Neuroradiology expert witness who is ready to work with you, please contact Elite Medical Experts and speak with a physician or nurse on Elite's experienced Case Strategy Team today.
A Case Strategist will respond right away:

Author Profile
Dr. Burton Bentley II, the CEO of Elite Medical Experts, is a nationally renowned authority on medical liability, informed consent, and complex issues at the intersections of medicine, law, and business. As a board-certified Emergency Medicine physician and entrepreneur, Dr. Bentley founded Elite Medical Experts in 2010 while overseeing nearly a decade of year-over-year growth. Dr. Bentley also developed and patented a commercial medical device and co-founded Consent Spectrum, a state-of-the-art digital platform for informed consent in aesthetic medical procedures.  Outside of Elite, Dr. Bentley can be found spending time with his family and riding horses in Tucson's riverbeds and deserts.
PLEASE CLICK ON ANY OF THE FOLLOWING MEDICAL SPECIALTIES TO LEARN MORE:​