Critical Care Medicine (ICU)
Critical Care Medicine (ICU)
Critical Care Medicine (ICU) Expert Witness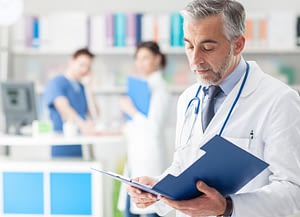 A Critical Care expert witness is a physician who testifies about ICU topics such as ventilator use, infection, septic shock, and central lines. Critical Care Medicine, also known as Intensive Care Medicine, is a medical subspecialty dealing with day-to-day management of critically ill patients such as those in a hospital's Intensive Care Unit (ICU). Patients requiring a Critical Care specialist typically include those with extreme illnesses such as unstable blood pressure, respiratory failure requiring ventilator management, renal failure, multiple system organ failure, sepsis, or cardiac arrhythmias. Non-critically ill patients may be admitted to the ICU when they require intensive monitoring and serial examinations. This typically occurs following major surgery or during an illness that has the potential of becoming catastrophic. Critical Care specialists perform all aspects of Critical Care, including endotracheal intubation and placement of intravenous central lines.
Although litigation focusing on critical care in the ICU is infrequent, allegations may arise involving improper treatment, procedural complications, or delayed diagnosis. An experienced Critical Care expert witness is necessary to address standard of care, and they may also testify on causation involving the management of critically ill patients in the ICU.
Critical Care Medicine Case Matter
Elite Medical Experts can hand select a leading Critical Care expert witness experienced in any facet of Critical Care litigation and consultation, including:
Respiratory failure
Ventilator management
Dialysis
Complex infections

Septic shock
Pneumonia
MRSA
Meningitis
Urosepsis
SIRS (Systemic Immune Response Syndrome)

Renal Failure
Stroke
Intentional or accidental drug overdose
Cerebral anoxia
Massive pulmonary embolism
Head trauma
Bleeding and clotting disorders

ITP (Idiopathic Thrombocytopenic Purpura)
Severe anemia
Disseminated Intravascular coagulation (DIC)

Diabetes

Diabetic Ketoacidosis (DKA)
Hyperosmolar Hyperglycemic Nonketotic Syndrome (HHNS)

Multiple Organ Dysfunction Syndrome (Multisystem Organ Failure, or MSOF)
Central lines
Nasogastric tubes
Foley catheterization
Due to the broad and complex issues involved in Critical Care Medicine, an experienced Board-Certified Critical Care expert witness from a top university medical center will be an invaluable resource for challenging assignments. To secure a hand-selected Critical Care Medicine expert witness who is ready to work with you, please contact Elite Medical Experts and speak with a physician or nurse on Elite's experienced Case Strategy Team today.
A Case Strategist will respond right away:
PLEASE CLICK ON ANY OF THE FOLLOWING MEDICAL SPECIALTIES TO LEARN MORE:​