Hospital Medicine Expert Witness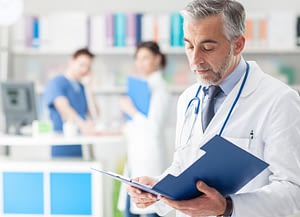 A Hospital Medicine expert witness is a specialized physician (Hospitalist) who testifies about the care and treatment of hospitalized patients.  Hospital Medicine is one of the newest and fastest growing branches of medical practice in the United States. Although physicians have been practicing in hospitals for centuries, the specialty of Hospital Medicine is so new that adult Hospital Medicine is not yet recognized by the American Board of Medical Specialties (ABMS), although ABMS recently approved the subspecialty of Pediatric Hospital Medicine. Adult Hospital Medicine is recognized by other organization, and the American Board of Hospital Medicine (ABHM) was established in 2009.  An experienced Hospital Medicine expert witness — whether adult or pediatric — is instrumental in an hospital-based claim.
The term "Hospitalist" refers to physicians whose practice focuses upon the care of hospitalized patients. This differs from other primary care providers who maintain an office-based practice while seeing established patients. Hospitalists perform the admission and day-to-day care of hospitalized patients including routine orders, consultations, hospice and palliative care, patient discharge, and quality assurance. Essentially, Hospitalists are the "primary care providers" for hospitalized patients. Although they may train in a variety of areas, most adult Hospitalists have completed a residency in Internal Medicine.  Pediatric Hospitalists are certified in Pediatrics.
Since Hospitalists manage all aspects of in-patient care, they are often named in litigation when a hospitalized patient experiences an unexpected event such as a fall or infection, or when there is a poor outcome allegedly due to substandard medical care. Given the tremendous number of patients hospitalized every year, litigation against Hospitalists is certainly on the rise. With such a complex variety of issues involved, an experienced Board-Certified Hospitalist from a top university medical center is an invaluable resource for challenging assignments. To secure a hand-selected Hospital Medicine expert witness who is ready to work with you, please contact Elite Medical Experts and speak with a physician or nurse on Elite's experienced Case Strategy Team today.
A Case Strategist will respond right away: