Pain Medicine Expert Witness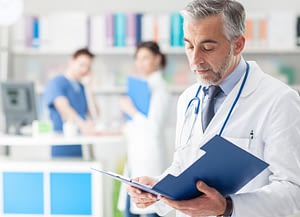 A Pain Medicine expert witness is a physician who testifies on the treatment of severe pain using medicine, procedures, devices, and behavioral approaches. Pain Medicine physicians are trained in the evaluation, diagnosis, and treatment of various types of pain. These physicians, sometimes referred to as Pain Management specialists, are typically Board Certified in Internal Medicine, Anesthesiology, Neurology, PM&R, Emergency Medicine, or Family Medicine before electing to subspecialize in Pain Medicine. Once a Pain Medicine provider is fellowship-trained, he or she is eligible for subspecialty certification in Pain Medicine by the American Board of Medical Specialties (ABMS). Pain Medicine specialists work together with pharmacists, physiotherapists, occupational therapists, and physical therapists to develop a suitable care plan for patients. Pain Management doctors work in hospitals as well as private practice clinics, often called Pain Clinics. They treat pain associated with headaches, trauma, trigeminal neuralgia, chronic back pain, osteoarthritis, fibromyalgia, cancer, and other acute and chronic conditions. Pain is often treated with one or more of the following modalities: nonsteroidal anti-inflammatories, antidepressants, antiepileptic drugs (e.g Gabapentin), opioids (e.g. oxycodone, hydromorphone, morphine, fentanyl), cannabinoids (marijuana), interventional procedures (e.g. epidural steroid injections or spinal cord stimulators), acupuncture, hypnosis, or cognitive behavioral therapy. Given that pain is subjective and difficult to effectively treat, there is a wide range of highly specialized treatments for individual needs.
Pain Management experts are often needed to speak to issues related to chronic opioid prescription and use, especially as it relates to dependence, tolerance, and addiction. Pain Medicine expert witness are also called to analyze the standard of care for pain procedures and procedural complications, particularly those involving injections into joints and epidural spaces.
Pain Medicine Case Matter
Elite Medical Experts is experienced in all aspects of Pain Medicine litigation and consultation, including:
Undertreatment of pain
Overtreatment of pain
Diversion of drugs
Opioid abuse and litigation
Epidural steroid injection
Facet joint injection / medial branch block
Lumbar sympathetic block:
Celiac plexus block
Stellate ganglion block
Transcutaneous Electro-Nerve Stimulator (TENS)
Radiofrequency nerve ablation
Occipital nerve block
Kyphoplasty
Intrathecal pumps
Endoscopic and radiofrequency rhizotomy
Given the complexity of Pain Medicine practice, an experienced Board-Certified Pain Medicine specialist from a leading university medical center will be an invaluable resource for challenging assignments. To secure a hand-selected Pain Medicine expert witness who is ready to work with you, please contact Elite Medical Experts and speak with a physician or nurse on Elite's experienced Case Strategy Team today.
A Case Strategist will respond right away:
PLEASE CLICK ON ANY OF THE FOLLOWING MEDICAL SPECIALTIES TO LEARN MORE:​