Hospice and Palliative Care
Hospice and Palliative Care
Hospice and Palliative Care Expert Witness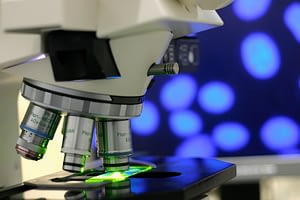 A Hospice expert witness is a Hospice and Palliative Care physician who testifies about end-of-life care for patients with advanced age or terminal disease.  Hospice & Palliative Case Medicine is a medical subspecialty focused on the care of patients suffering from terminal illnesses, and the pain and stresses associated with them. Hospice Care provides therapy without curative intent, when no cure can be expected. Palliative Care physicians complete four years of medical school followed by a residency in Internal Medicine or any of a number of diverse fields including Family Medicine, Pediatrics, or even OB-GYN.  Residency is then followed by fellowship training in Palliative Care Medicine. Palliative Care specialists work in interdisciplinary care teams within medical centers and treat patients with life-threatening and terminal illnesses. They work to maximize quality of life and coordinate management of the imminently dying patient. Their patients are often referred by Emergency Medicine, Critical Care Medicine, Geriatric, or Hospital Medicine providers.
Medical malpractice litigation in Hospice and Palliative Care Medicine often involves standard of care issues, and the end-of-life care decision-making process. A Hospice expert witness also may be called on causation, educating the trier of fact on the cause, extent, and prognosis of various terminal diseases and conditions.
Hospice and Palliative Care Case Matter
Elite Medical Experts is experienced in all aspects of Hospice and Palliative Care Medicine litigation and consulting, including:
Terminal illnesses
Certification and medical necessity for hospice care
Legal and ethical decision-making in end-of-life-care
Coordination with other members of the interdisciplinary care team
Advance Directives and Do-Not-Resuscitate orders
End-of-life pain relief
Euthanasia
Management of the dying patient
Given the range of issues in Palliative Care Medicine, an experienced Board-Certified Hospice and Palliative Care expert witness from a leading university medical center is an invaluable resource in evaluating complex issues. To secure a hand-selected Hospice expert witness who is ready to work with you, please contact Elite Medical Experts and speak with a physician or nurse on Elite's experienced Case Strategy Team today.
A Case Strategist will respond right away:
PLEASE CLICK ON ANY OF THE FOLLOWING MEDICAL SPECIALTIES TO LEARN MORE:​